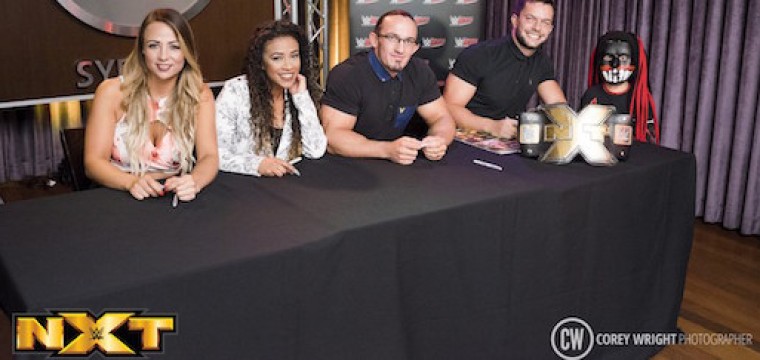 WWE held an NXT Q&A panel at the Hard Rock Cafe Darling Harbour in Sydney on Saturday afternoon prior to the final show of the tour.
There were about 50 VIP meet & greet guests, plus another 100 or so general admission attendees. Included in the panel were NXT champion Finn Balor, Neville, and Emma. Ring announcer Jo-Jo hosted the event.
– JoJo posed some questions to the panel focusing on their careers up to and upon joining NXT. Not much new stuff in the opening remarks, but all three were very well spoken and their passion for this industry came through.
Read more HERE about the Q&A Session.